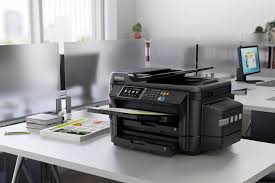 Companies usually rely on the high quality of their graphic outputs that is why they often purchase expensive printers or photocopiers to achieve the objective of their businesses. One of the reasons why companies needed to have a picture-perfect quality of printing so that they can either use it for the advertisement of their products and having a low standard of quality may affect the business objective. However, as companies take their printing equipment seriously, there were really times that the picture-perfect printing lessened as time went by that is why they are relying on the printer lease since it could give a picture-perfect printing that they wanted. Though printer lease spreads the costs of their device for over 3 to 5 years and they are required to pay for the fixed equal amounts for making the large full payment after they received the equipment.
If you are looking for a Copier in Arizona, you can contact Arizona at (602) 428-6500. You can ask about Copier Lease in Arizona, copier rental in Arizona, IT Services in Arizona, and even Copier Repair in Arizona.
.
Just like copier leasing, printer leasing helps the company with their printing problems like how they can achieve high-quality printing equipment that is affordable for the company. This could be the other way of improving their equipment since printer lease could upgrade to the higher quality of their printers along with their additional features. And with this also, companies could prevent from purchasing low standards of equipment that may result in damage and worst, it will not consistently produce a professional result and with this, it could really affect the company especially on their documents.
Companies often to use substandard printing just to avoid repair costs with their equipment and this is why most of their printers usually to break down but with a printer lease, they can have service and maintenance packages that may fix their problems in their equipment so that it will go back working and like printer lease, copier lease has the same characteristics since it also gives service and maintenance packages for those companies who are in avail of their services. And with the use of their copier leasing services, they have fast solutions in every trouble in copiers and printers and they have unlimited service calls without extra charges.
One of the lease companies that are great with their services and they have the best price guarantee especially in copier rentals that you won't probably find anywhere is copier leasing in Arizona,. They can let you choose what kind of copier you will go to rent like Savin, Panasonic, NEC, etc. and not just that, if you are also finding for a picture-perfect quality type of printer or copiers or you wanted to fix your broken printer then they could help you as part of their copier leasing services. With the copier leasing in Arizona, you can count on them anytime and anywhere you need because they can give you services and they have excellent customer support that immediately responds to the queries and most importantly, they have the best technicians and they also offer IT services that you might also need to manage your print services and workflow optimizations
Getting a picture-perfect printing is easy to get in printer lease however, it only has limited kinds of services. With the copier leasing services in Arizona, it will allow the companies to have a wide range of services that they offer, and not to mention that they also can give you options paying for the rentals because it will depend on which is most practical to your business. You can also get new equipment for your offices like photocopier machines and even printers for your picture-perfect printing that you like. So if you are looking for a printer for your picture-perfect printing, you can contact the copiers in Arizona so you can avail of their services.