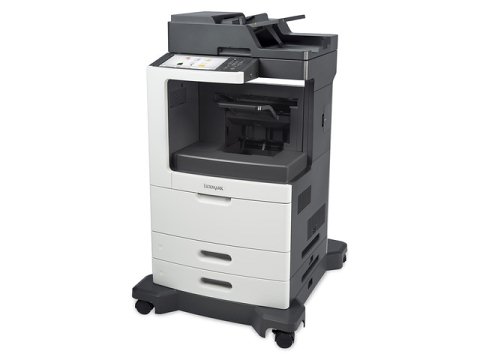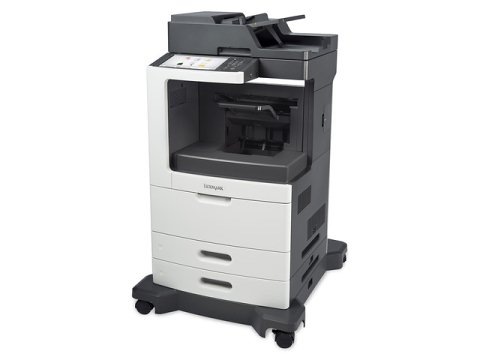 Copiers Spec – Lexmark XM7163
Speed:

65 Pages Per Minute in B/W

First Copy Time:

3.7 Seconds

Document Feeder:

150 Pages

Standard Paper Capacity:

Dual 500 Sheet Paper Cassette Trays
Single 1,500 Sheet Paper Cassette Tray
Single 1,000 Sheet Paper Cassette Tray

Monthly Volume:

300,000 Impressions

Resolution:

600 x 600 dpi

Toner Yield:

55,000 Impressions Black

Dimensions:

(H x W x D) 45.5 x 25.5 x 31.5

Weight (Base Unit):

487.25 lbs

Power Requirements:

120V 16A
Are you looking for the Lexmark XM7163 multifunction to transform your business' productivity levels? Perfect, then you have made it to the right place! Arizona Copiers is the fastest growing copier company in Arizona that offers purchasing options to buy, rent, and lease all the top Lexmark models in our inventory. Our experienced professional team members go above and beyond to provide excellent customer service and help your business attain the ideal solution to fit your specific needs and finances. Please call one of our friendly and knowledgeable representatives 602-428-5885 with all inquiries for more information and to receive an amazing discounted quote today!
Introduction to the Lexmark XM7163 Special Features
The Lexmark XM7163 monochrome multifunction copier is specifically built for top performance by one of the best companies in the industry. If you are tired of waiting for your current copier or printer to produce your documents, then it is time to give the Arizona Copier company a call. This Lexmark model will take your business production rates to new heights with its lightning-fast speeds of up to 63 pages per minute. It takes just 4.4 seconds to produce your first page! Ideal for businesses with heavy document traffic, this highly reliable printer can easily produce up to 35,000 pages every month. Plus, your business will benefit from fewer maintenance hassles thanks to the state of the art paper handling design.
When you purchase this Lexmark XM7163 powerhouse, your business can count on the 3 GB of upgradable memory, an 800 MHz dual-core processor, and a gigabit Ethernet network connection to revitalize your business output. With the built-in duplexer for two-sided printing, your business will gain the capability to accomplish more with less paper. The Lexmark model enables printing on a wide variety of diverse media materials, ranging from transparencies to cardstock and envelopes to fit all your business project needs.
The Lexmark XM7163 is simple to use right out of the box without any necessary training. Your business will enjoy the ease of use from the vibrant and large 10.2-inch color touch screen that is as easy to use as all smart phones or tablet computers. The Lexmark e-Task display screen provides instant access to all pre-installed workflow solutions, but it can also be customized by each user so that all shortcut options can be reached with the touch of a finger.
Get Your Own Lexmark XM7163 Multifunction Printer Today!
At Arizona Copier, you can rest assured that you will discover the best office copiers and printers at the most affordable prices available in the entire industry. Along with tremendous discounts, your business will be greeted with unmatched customer service, a wealth of office supply options, and convenient delivery options to our vast service area throughout Arizona. We endeavor to support all of our customers in finding the optimal solution, while keeping the business' costs and goals in mind throughout the purchase experience. We encourage you to contact us today at 602-428-5885 to get started on either buying, renting, or leasing your own Lexmark XM7163. We are eager to help your business realize these incredible features and exceed all of your goals!