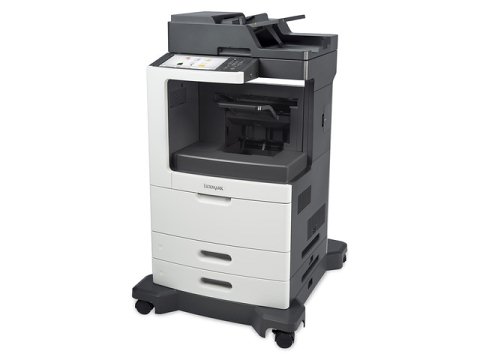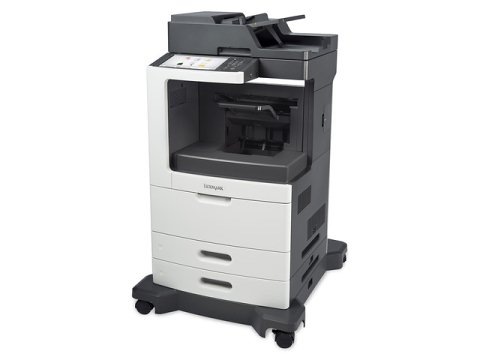 Copiers Spec – Lexmark Xs658dfe
Speed:

65 Pages Per Minute in B/W

First Copy Time:

3.7 Seconds

Document Feeder:

150 Pages

Standard Paper Capacity:

Dual 500 Sheet Paper Cassette Trays
Single 1,500 Sheet Paper Cassette Tray
Single 1,000 Sheet Paper Cassette Tray

Monthly Volume:

300,000 Impressions

Resolution:

600 x 600 dpi

Toner Yield:

55,000 Impressions Black

Dimensions:

(H x W x D) 45.5 x 25.5 x 31.5

Weight (Base Unit):

487.25 lbs

Power Requirements:

120V 16A


Have you been looking for a Lexmark Xs658dfe high-quality multifunction printer to boost your business' growth and productivity? Well, look no further because Arizona Copiers is the fastest growing copier company in the state that offers a wide array of affordable purchase options. Whether you are looking to buy, rent, or lease, our trained and experienced professionals will be able to provide all superior Lexmark models in our inventory at great bargain prices. At Arizona Copier, our committed staff goes above and beyond to offer exceptional customer service to assist your business in obtaining the best solution to exceed all of your needs and financial plans. Please get in touch with one of our knowledgeable representatives today at 602-428-5885 to receive your amazing quote and answers to all questions you may have.
Introduction to the Lexmark Xs658dfe Unique Features
The Lexmark Xs658dfe possesses everything that you would expect to find from a superior multifunction copier. With its rapid output printing and copying speeds up to 55 pages per minute and advanced workflow capabilities, your business will no longer waste unnecessary time waiting for documents. Furthermore, the Lexmark model allows a standard input capacity for up to 1,200 sheets at a time, which means less time fiddling with the machine to refill the paper trays. The unit ships with an impressive 18,000-page print cartridge for the epitome of time and money saved. The 600 MHz processor and 256 MB of standard memory provide a robust unit to deliver on all your printing needs efficiently.
The extra large 9-inch color touch screen for the Lexmark Xs658dfe from Arizona Copier is an expedient command central that is network ready and easy to set up. Even better, the system can be completely tailored to include all of your business' personal preferences and favorites. The MyMFP feature allows multiple users to place all the apps and shortcut icons they use most right on the home screen for instant access. Your employees will fall in love with the convenience of accessing all of their personal copying or scanning settings and contact address books within easy reach at all times. The exceptional Lexmark model enables simple download of leading applications to enhance your workflow even further. These features will help you analyze usage data, expand your functionality, reduce your printing costs, and deliver information more securely.
Buy, Rent, or Lease Your Own Lexmark Xs658dfe Today!
When you choose to do business with Arizona Copier you can rest assured that you will find the best copiers and printers at amazing discounted prices, unlike any other business in the industry. Along with these cost-effective prices, our dedicated staff will greet your business with unparalleled customer service, a wealth of supply product options, and convenient shipping options throughout our expansive service area. We look forward to supporting your business through finding the optimal purchasing solution for your specific costs and goals. Please contact us today at 602-428-5885 to get started on your next best purchase of the Lexmark Xs658dfe printer immediately and watch your business soar!